LIA is rooted to bring common good to the communities around us. We give a platform for aspiring individuals who wish to create happiness by gifting others a reason to smile. Our focus is to remove the constraints of communities by introducing them to a quality lifestyle and hope to take life forward.
Help a Saifa build a small home.
Please Help Rizwan with his liver treatment.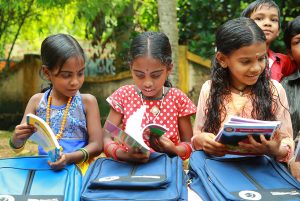 There is a Chinese saying, which goes like this – " If you want happiness for an hour, take a nap. If you need happiness for a day, go fishing. If you want happiness for a year, then inherit a fortune. If you want happiness for a lifetime, help somebody
For the past 19 years, we have been experiencing the eternal happiness that comes while lending help. Just like the ideology behind cake cutting – we share the happiness of the big day by giving a slice of our love to others!
LIA is committed to making a difference in the lives of the downtrodden in society. By partnering with organizations committed to CSR and individuals who wish to make a noble cause, we curate and run charities that empower women, children and homeless in the society.